Rooted in Design and Function !
Our goal is to offer wood products that are beautiful, sustainable, high quality, and ethically sourced and produced.
Our collection of wood products reflects the natural & earth friendly way people want to live.
Below: Cedar Stump Side Table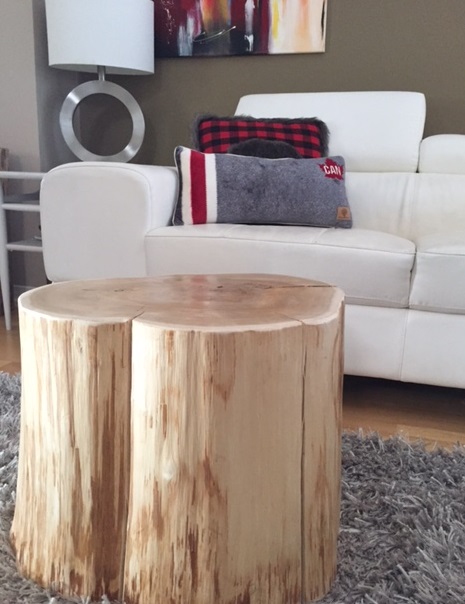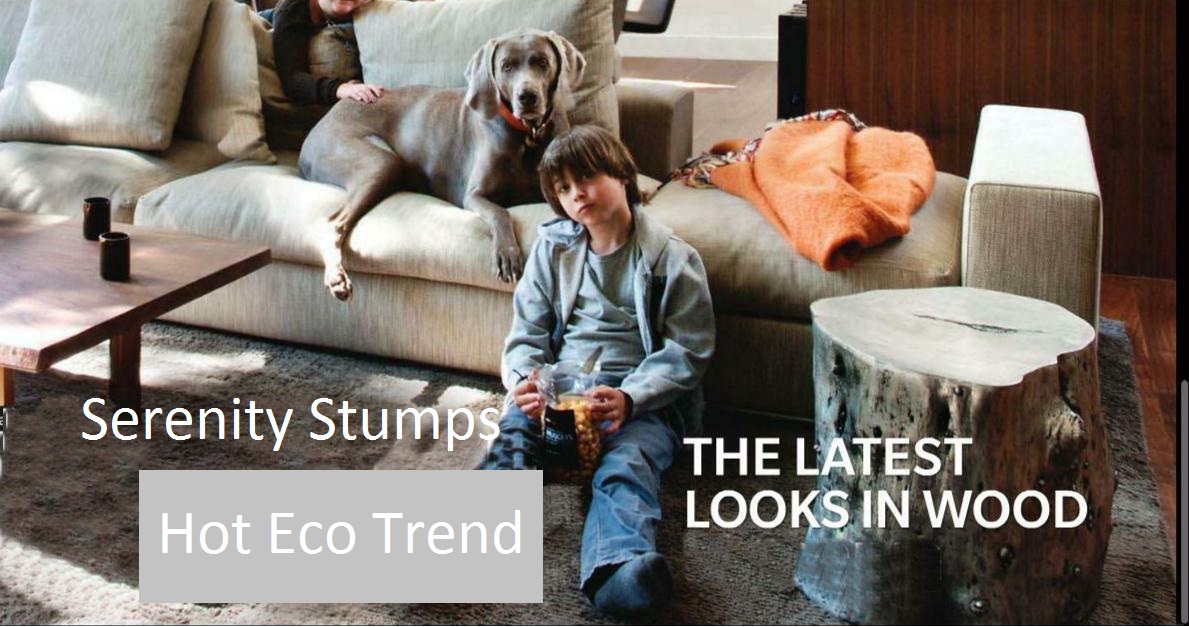 Bring NATURE Indoors !
Bring the outdoors in with a unique rustic tree stump side tables or stools. Enjoy the style and versatility of this beautiful rustic furniture. Can be used indoors & outdoors in any room of the home commercial or residential spaces.
Used as portable seating, nightstand or side table, foyer sitting, kids playrooms, spa bathrooms or outdoor patio sitting.
Cluster two or three together to create a dramatic & versatile statement.
Each solid wood stump is a one of a kind piece with its own color and pattern variations, highlighting the materials natural beauty.
They've been spotted everywhere from high end hotels, restaurants,fashion retail stores, shopping malls, dentists office & theater lobbies!
Ideas are endless so use your creativity!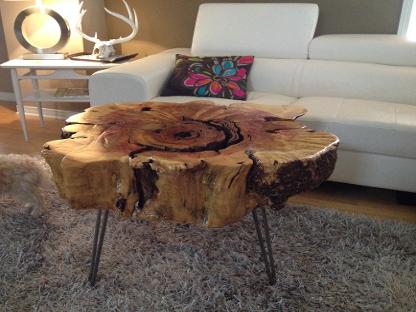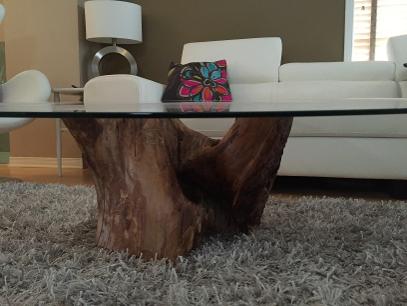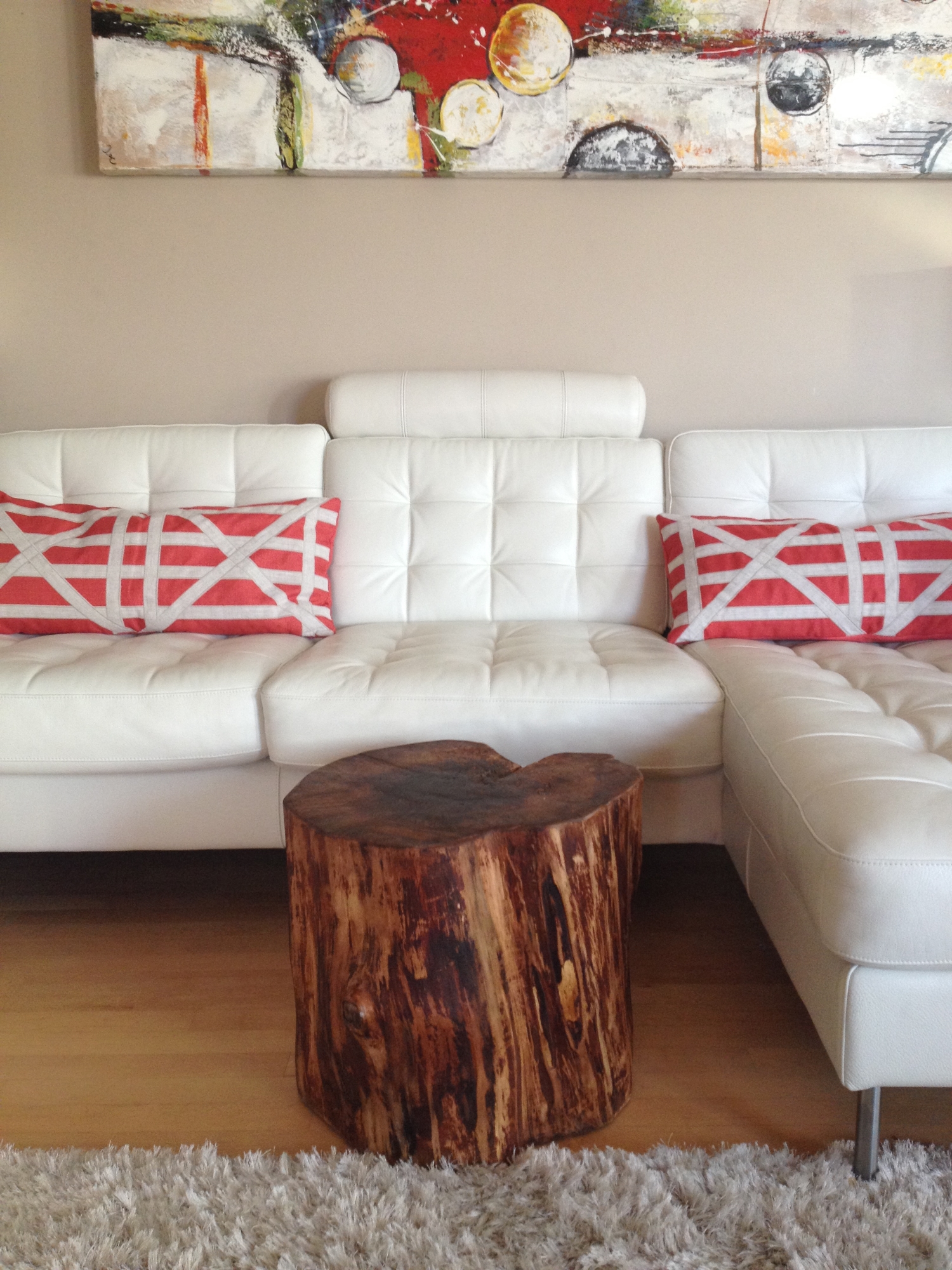 ***********
Live edge benches are handcrafted by using natural dried planed slabs. They are sanded down to a smooth finish then sealed with a low VOC stain and durable protective sealant. The combination of the natural live edge wood and industrial steel legs creates a solid, warm yet modern/contemporary twist to furniture.
Stump side tables are handcrafted by stripping the bark, sanding to a smooth satin finish then hand rubbed with four coats of Serenity Stumps 100% natural bees wax & natural oil sealant. Choices vary in shape from cylindrical to scalloped edges, minimal knots and grain patterns to knotted and dark side grain patterns. They all have beautiful rings on the tops. They add warmth to contemporary spaces and convey that natural calming sense of a spa retreat.
Cutting boards are handcrafted from live-edge wood. Each board has their own unique character with rugged edges, grain patterns, rich colour, size and shape. They are made from top quality closed grain hard woods (cherry, maple, walnut,). All boards are hand rubbed with our chemical-free, 100% natural bees wax and natural oil sealant which will last a lifetime and make your tablescape the center of conversation.
Inspiring gifts and transforming special into spectacular! .
**All my products can have customized engraved messages, dates or quotes on them.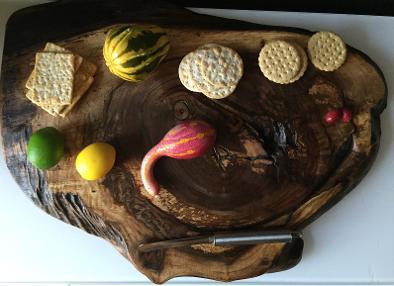 *All my products can have customized engraved messages, dates or quotes on them.
*Great for weddings, birthdays, anniversaries, special occasions & company logos.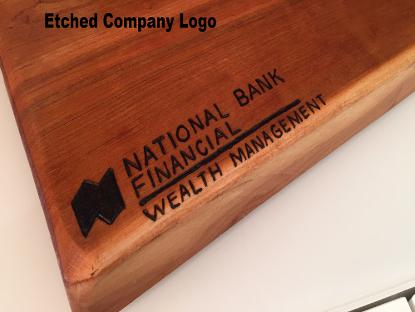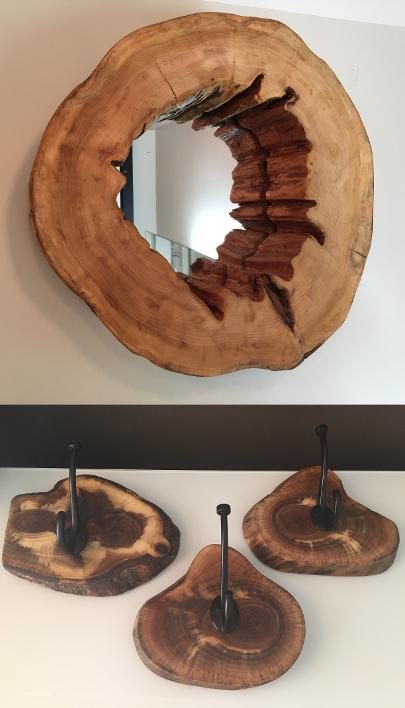 Above: Live Edge Mirrors & Live Edge Clothing Hooks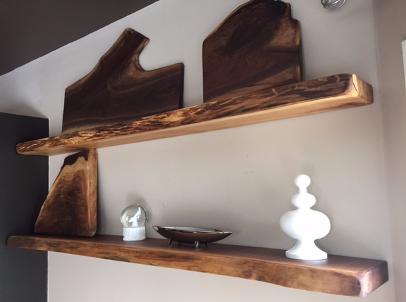 Above: Floating Live Edge Walnut Shelves
Serenity Stumps uses locally harvested, salvaged and reclaimed wood to produce solid furniture and cutting boards.
Green, environmentally-friendly, organic, natural materials - FSC certified wood.
Feel good about your purchases and help make a difference.
Our home decor collection consists of stump side tables/stools, cutting boards, live edge benches, butchers blocks, cake stands,and more to create a second to none natural living environment.
We are continually adding new pieces to our store & can work with clients to create custom pieces!
Show your personal style, be earth friendly & bring in the combination of modern/rustic to your spaces.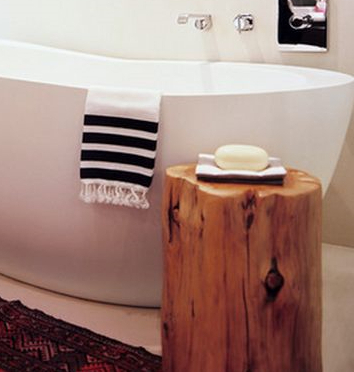 Cedar is renowned world-wide for its unique weather- resistant properties.
Cedar is a lightweight and stable wood. It is incredibly thermal co-efficient, meaning even on hot days, it is cool to sit in. Cedar contains oils that act as natural preservatives to help the wood resist rot, insects, and decay. Making it an excellent choice for furniture in a moist or humid climate. Cedar contains a naturally occurring organic compound called (thujaplicins) which give off that richly distinct cedar aroma that smells so good to humans but makes the wood highly unattractive to insects, months and other pests.
This is why our preference is to use cedar as stump side tables or stools. .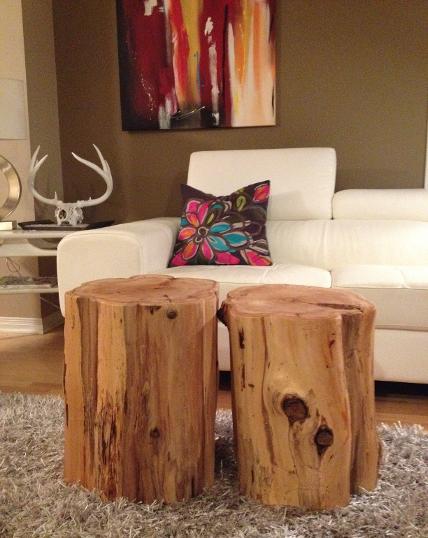 Above and Below: Cedar Stump Tables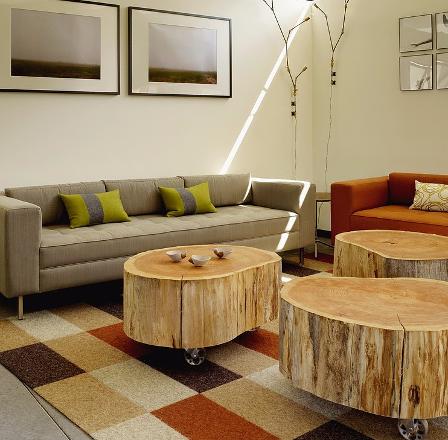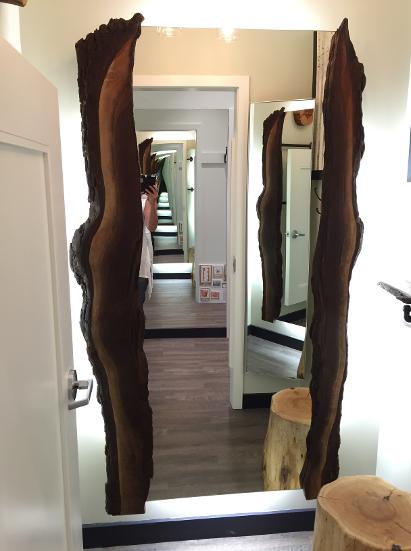 Above: Live Edge Mirror for Shepherd's Woman's Fashion Dressing Room- Head Office
They've been spotted everywhere from high end hotels, restaurants & spa retreats!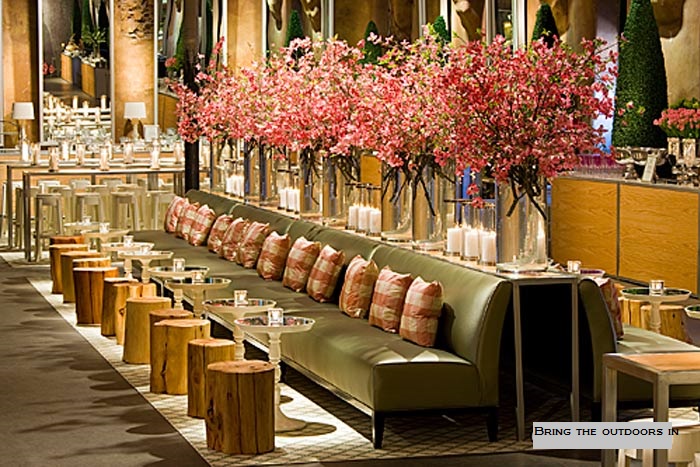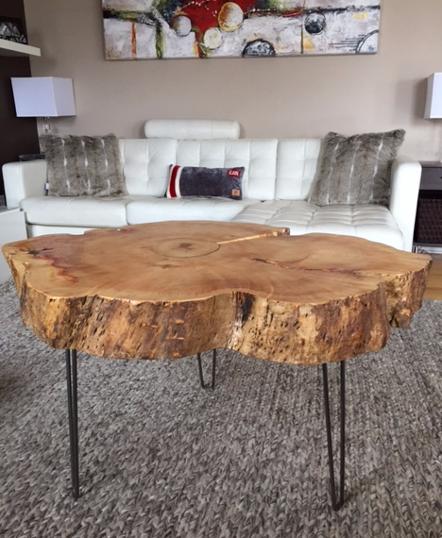 Above: Maple(Box Elder) 31-40" Scalloped Coffee Table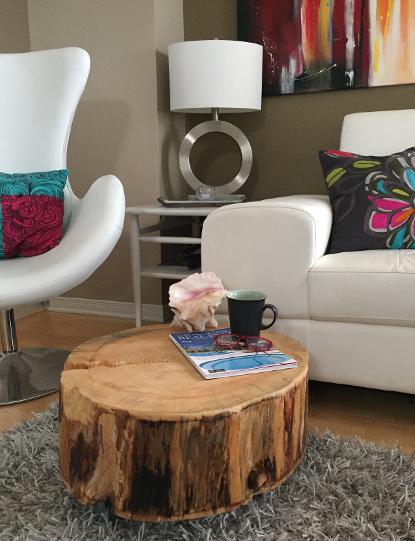 Above: Pine 25" diam. stump end table on casters.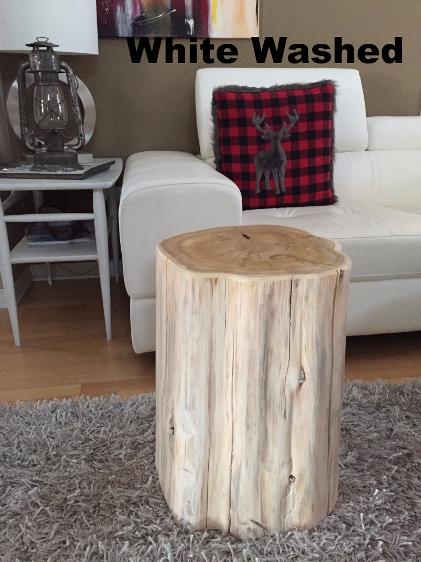 Above: Live Edge Maple - Live Edge Shelving - floating!
PAST COLLECTION! Click on a photo below -to see the slideshow.