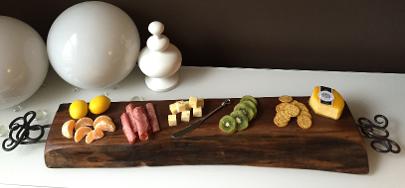 In Stock Items Available in Catalog
* Cutting Boards, Cheese Boards
* Long Charcuterie Boards
* Butchers Blocks
* Baguette/Bread Boards
*
Cake Stands 10"- 17"diam.
Why Not Engrave Your Board
- See Catalog under cutting boards tab to purchase
* Bride & Grooms, Name & Date
* Family Name or Initials
* Simply Heart with Initials
* Special Quote
* Company Name or Logo
* Ideas are endless!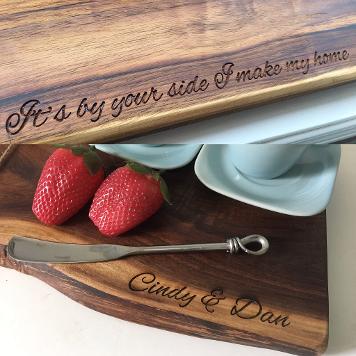 Excellent gift idea for any occasion
Wedding, Birthdays, Anniversaries, Christmas, Mother's/Father's Day, Corporate Gifts for Clients, Golf Tournaments-Prize Tables, House Warming, the grill master....
Whether you are seeking something grand or modest, personal or practical, we offer a unique selection of live edge serving boards & cake stands to choose from.
Show that special someone how much you value them by selecting something as interesting and unique as they are.
Slideshow of past WALNUT Boards & Our Managed Forest
Our gourmet natural edge hardwood boards can be used as serving boards, cutting boards, wine & cheese boards, charcuterie boards or for bread/baguettes.
Walnut
Our walnut gourmet boards features one or two natural edges with a rich chocolate colour. It's natural weathering & imperfections give it a beautiful rustic character.
Cherry
Our cherry gourmet boards feature one or two natural edges with rich, warm cherry two tone coloration. They have unique grain making a beautiful addition to your kitchen counter or table.
Maple
Our maple gourmet boards features beautiful defined warm cream & caramel contrasting wood grain.
Sealant Used
All boards are hand rubbed with a food safe beeswax & mineral oil sealant. We do not use any stains or dyes on our boards. The beauty comes from our sealant & mother nature!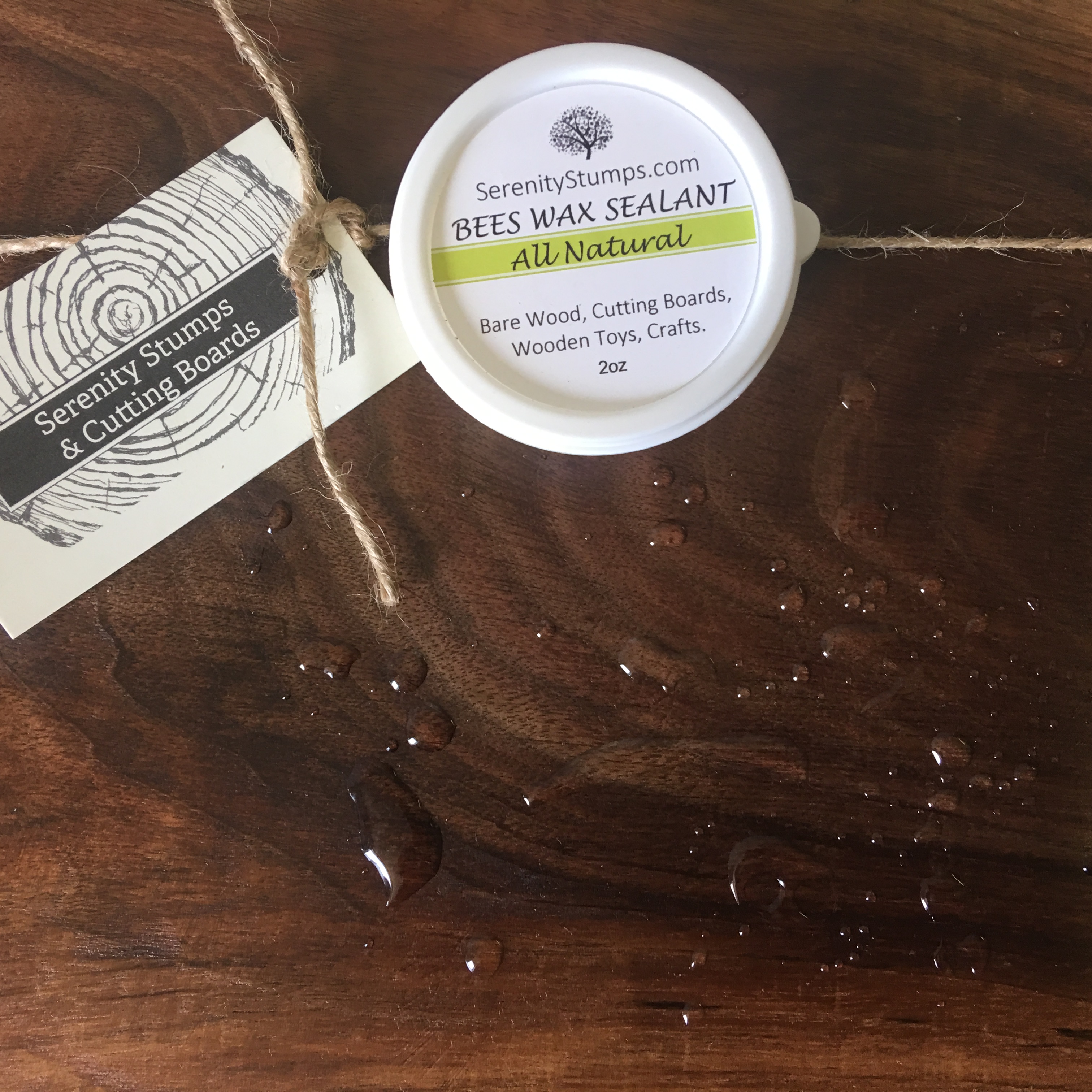 Instructions to Keep it Beautiful!
Hand wash & dry thoroughly after each use with warm soapy water
To keep the grain looking new, occasionally rub down with our food safe sealant - bees wax & mineral oil.
* Do not put in dishwasher
* Do not soak in water or lay on a wet counter.
To Sanitize & Disinfect
Combine equal parts vinegar & water in a spray bottle. Spray evenly over board, wipe down, rinse with warm water and dry well with a clean cloth.
If your board has picked up any food odors (garlic, onions etc...) Use a lemon wedge, dip it in fine salt or baking soda and rub the board in a circular motion. Wash, rinse and dry well - then rub with the bees wax and oil again.
If you want to remove cut marks from the board to bring back to the original finish, lightly sand out the scratches with 120 or higher grit sand paper & re apply the wax/oil sealant.