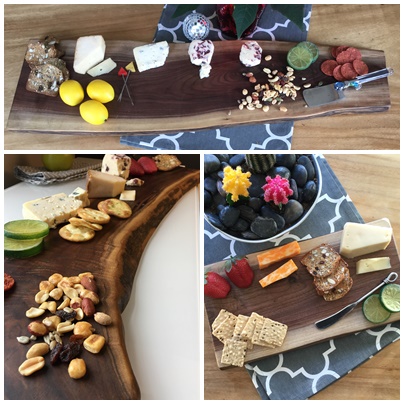 Excellent gift idea for any occasion
Weddings, Birthdays, Anniversaries, Christmas, Mother's/Father's Day, House Warming, Corporate Gifts...
Whether you are seeking something grand or modest, personal or practical, we offer a unique selection of live edge cutting boards, cheese boards, charcuterie boards, butcher blocks, bread boards & cake stands.
Select handcrafted, useful, one of a kind gifts that are pieces of art for the kitchen!
CHARCUTERIE BOARDS - Longer Boards, great for displaying cheeses & specialty meats!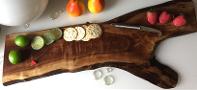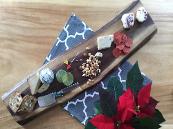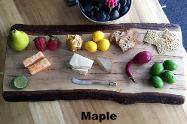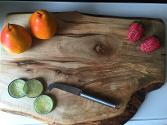 CUTTING BOARDS - Are more square & easier to handle when used as a cutting board. Used to display cheese & specialty meats.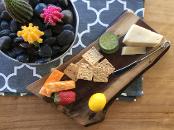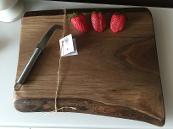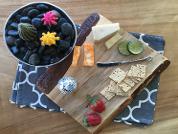 END GRAIN BOARDS - Made with a variety of hardwoods - so unique & crafted with detail!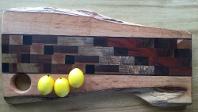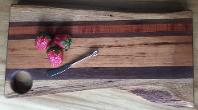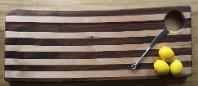 BOARDS WITH HANDLES - Great for hanging on wall or breakfast trays!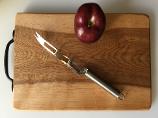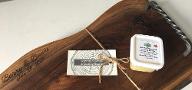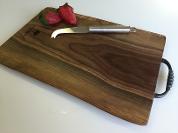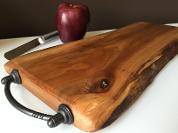 Why Not Personalize Your Board
With Laser Engraving or Hand Etching
* Bride & Groom - Name & Date
* Family Name or Initials
* Simple Heart with Initials
* Special Quote
* Company Name or Logo
Below picture - Ex. of Laser Engraving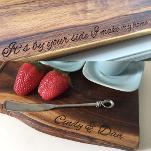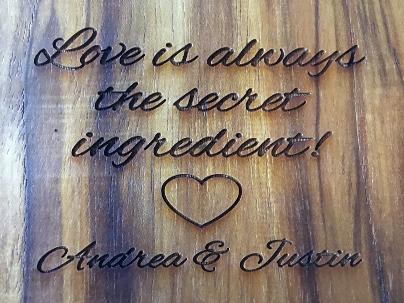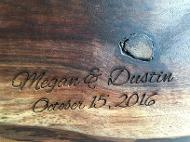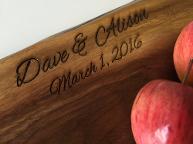 Walnut
Our walnut gourmet boards features one or two natural edges with a rich chocolate colour. It's natural weathering & imperfections give it a beautiful rustic character.
Cherry
Our cherry gourmet boards feature one or two natural edges with rich, warm cherry two tone coloration. They have unique grain making a beautiful addition to your kitchen counter or table.
Maple
Our maple gourmet boards features beautiful defined warm cream & caramel contrasting wood grain.
Slideshow-WALNUT Boards & Managed Forest
We supply bulk discounts and branding for corporate orders!Call us for quote!